Solstice is a collaboration between these six like-minded bandleaders and composers who share a common love of contemporary jazz, fine food and wine, resulting in an eclectic palate of influences from all around the world.
After the success of their taster album, Alimentation, the long-awaited plat du jour album, Food for Thought, is a strong expression of the complex issues facing us at this time when many are pursuing various interests at home, such as baking, thinking and taking up a new creative hobby.
With a melange of contemporary jazz–infused with a dash of spicy Brazilian and a smattering of folky fusion–the result could conceivably be a recipe for disaster. Instead, this is a concoction that promises to take you on an incredible journey through time/space/heaven/hell…and even the contents of your fridge
Albums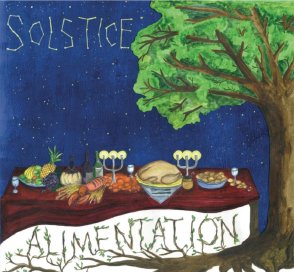 This is our debut album "Alimentation".
'Creative, imaginative, wild and copiously …
View Details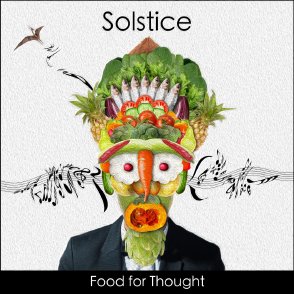 Our second album 'Food for Thought' out digitally 26th Feb 2021 on Ubuntu Records. …
View Details
Get In Touch
Contact Details
If you'd like to talk to Solstice for any reason, please use the contact form
Thank you. We will contact you as soon as possible.
Unfortunately, your message could not be delivered at this time.